Phone: 203-748-1427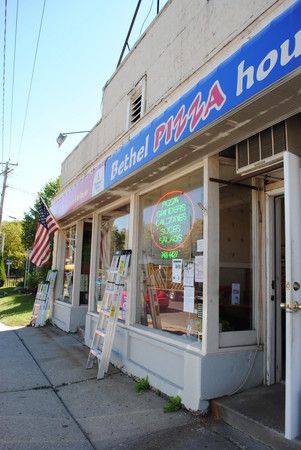 We are happy to say that we have been serving Bethel, CT and the neighboring areas for over 35 years and will continue to do so for many years to come.
We were the first pizza restaurant in Bethel, Connecticut. We opened in 1975 and we are committed in serving you and your family.
We strive on customer service, quantity and most importantly quality!
Reviews
"Traditional pizza with a twist" – Paul
"The pizza and calzones taste wonderful!" – rtanger
"Simply the best" – salemblack
"Try the large chicken with bacon pizza, simply delicious." – Anderson
"Greek-owned restaurant with a huge assortment of pizzas, grinders, and even gyros. Toppings are generous, sizes are huge (medium here is large at chain stores). No need to sift through the large number of pizza joints, this is the place." – The Burgundian
Chicken Parm! Written by Jesse Schmitt – Read Article here